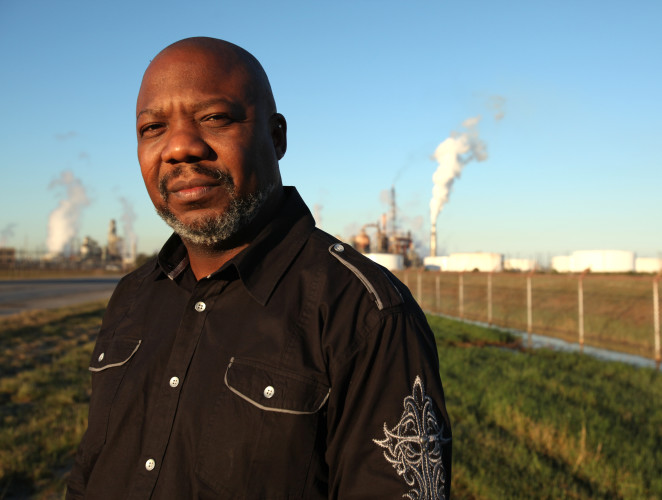 PENSACOLA—Environmental justice advocate Hilton Kelley visits Pensacola to share the story of his internationally-known battle to stop pollution of communities along the Texas coast. Kelley is a recipient of the Goldman Environmental Prize, which honors grassroots environmental heroes from the world's six inhabited continental regions.
Mr. Kelley lends his experience in Texas to a range of environmental issues in the Pensacola-area, and how grassroots activism can effect change on issues from climate change to air pollution. His work has led him to testify before the Texas Legislature and the US Senate, address UNESCO in Paris, and meet President Obama at the White House.
Mr. Kelley hails from a largely African-American neighborhood in Port Arthur, TX, where residents have long suffered from emissions spewing from eight major petrochemical and hazardous waste facilities nearby. His work led to reductions in emissions, health coverage for residents, and establishment of a $3.5 million fund to help entrepreneurs launch new businesses in the community.
Learn more about Hilton Kelley (photo attached, courtesy Goldman Environmental Foundation):
The presentation is part of a monthly speaker series on climate change sponsored by 350 Pensacola. For more information: 350pensacola@gmail.com
What: An evening with Hilton Kelley, advocate for environmental justice
Where: Open Books, 1040 N. Guillemard St.
When: Friday, November 4, 7 pm