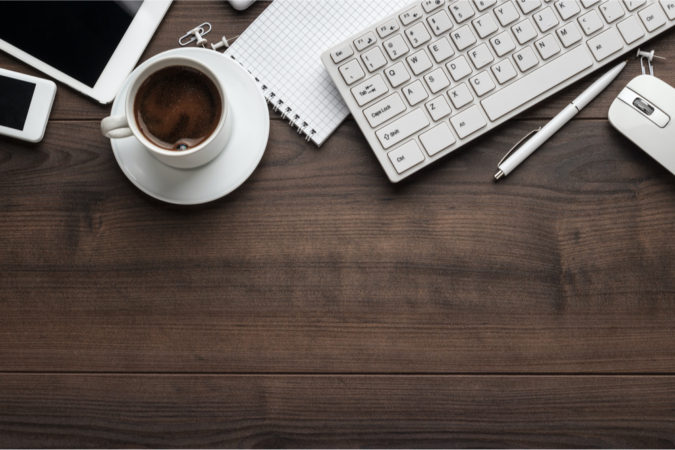 Last night Florida DOH reported that Escambia had another COVID-19 death in one of its long-term care facilities, bringing total deaths in nursing homes to four. Escambia County only has one other death not related to nursing homes. The afternoon SitRep made no mention of the death or any issues in nursing homes.
The FDOH report showed Santa Rosa County has eight cases, no deaths. The cases are believed to be at the Arbors in Gulf Breeze.
Over the past 24 hours, Escambia County had an additional 13 cases, total now 290; Santa Rosa 12, total 130.  Escambia County has averaged 13.4 new cases from Monday-Friday.
| | | | | |
| --- | --- | --- | --- | --- |
| | 4/16/20 | 4/17/20 | | |
| | 6 p.m. | 6 p.m. | Increase | |
| Total Cases | 23340 | 24753 | 1413 | 6.05% |
| Florida Residents | 22674 | 24066 | 1392 | 6.14% |
| Non-Fla. | 666 | 687 | 21 | 3.15% |
| Deaths | 668 | 726 | 58 | 8.68% |
| | | | | |
| Escambia | 277 | 290 | 13 | 4.69% |
| Okaloosa | 117 | 124 | 7 | 5.98% |
| Santa Rosa | 118 | 130 | 12 | 10.17% |
| | | | | |
| Broward | 3466 | 3688 | 222 | 6.41% |
| Esc LTC cases | 52 | 56 | 4 | 7.69% |
---
The Board of County Commissioners will hold a special meeting Tuesday, April 28 at 10 a.m. to discuss reopening Escambia County public beaches, and the public is strongly encouraged to participate electronically to comply with the Governor's Safer at Home Executive Order 20-91. This meeting will be streamed live and archived online for virtual viewing. The meeting will be in the Ernie Lee Magaha Government Building, 221 Palafox Place, BCC Meeting Room.
The last BCC meeting was held on Thursday, April 2.  The last press conference held by County Administrator Janice Gilley was on Wednesday, April 1.
---
ATU union president Mike Lowery was fired yesterday, reportedly for insubordination….in other words, pointing out misstatements made Gilley and fighting for the safety of ECAT workers.
County PIO reported to Inweekly that the COVID-19 test of an inmate in the work release building came back negative. On Friday a.m. the inmate had a fever and was removed and tested for COVID-19.  The inmates who are part of the same work release unit were isolated in their housing units until the results returned.  No mention was in the SitRep.
Inweekly has also heard that the wife of a county employee has been hospitalized and tested positive late Thursday. Again no mention in SitRep.
We suspect more stories like this will leak over the next week. If you are a county employee and know of COVID-19 cases in county departments, please email at rick@inweekly.net. I will protect your identity. The more exposure of what's really happening inside local government offices, the better chance we have to get you help.
---
DESANTIS ENCOURAGES OUTDOOR ACTIVITY
By Jim Turner, The News Service of Florida
TALLAHASSEE — Gov. Ron DeSantis wants people to go outside and exercise while keeping their distances from each other, as part of efforts to slowly reopen the state.
DeSantis, who will look to recommendations from a task force on reopening businesses, schools and facilities shut down by the novel coronavirus, said the risk of transmission is "much more" minimal for people who are outdoors and not in large groups.
"I think that to be able to get people out in the sunshine and be able to get some fresh air, I've always promoted essential activities with recreation," DeSantis said while in Fort Lauderdale at the opening of a coronavirus testing site. "You just got to do it in a way that's going to have low risk. If you go run in your neighborhood by yourself, if you're not coming into contact with anyone, it's very low risk."
Earlier in the week, DeSantis expressed concerns about a lack of physical activity by people on stay-at-home orders.
DeSantis, who was expected to name members of the task force Friday, said Southeast Florida may have a slower revival than other parts of the state, as the largest concentration of coronavirus cases have been in Miami-Dade, Broward and Palm Beach counties. His comments came as Duval County opened beaches with restrictions Friday.
The task force is expected to follow a similar effort at the White House, where President Donald Trump issued a three-phase reopening plan on Thursday.
DeSantis, who has left rules for beaches up to local governments, expects Florida to use the Trump plan as a "baseline."
"It doesn't mean that Florida is going to do every single thing they say or not say," DeSantis said. "But that is a pretty good baseline. So, you look at different things. What does the workforce look like? Some of these businesses, letting people get back to work. I think that that is something that is very, very important."
Trump's guidelines for a phased reopening leave much of the decision-making to governors.
Phase one would allow restaurants, movie theaters, gyms, sports venues and places of worship to operate with physical distancing in place. Elective surgeries would also be allowed.
The second phase would seek to reopen schools and reactivate youth activities, along with bars that operate with diminished standing-room occupancy.
The final phase would resume all worksites, including visits to senior care facilities and hospitals.
The president's proposal requires the availability of increased testing and a trending down of the number of coronavirus cases before stay-at-home orders and other restrictions are lifted.
"We do need to get to a next phase," DeSantis said. "Maybe Southeast Florida looks a little different than the rest of the state. And I think that that would make sense."
Duval County beaches were being reopened Friday for certain recreational activities under an order issued by Jacksonville Mayor Lenny Curry.
"This can be the beginning of the pathway back to normal life," Curry said in a prepared statement.
The order allows people to walk, bike, hike, fish, run, swim, surf and take care of pets, so long as they maintain physical distancing guidelines, with the beaches open from 6 a.m. to 11 a.m. and 5 p.m. to 8 p.m.
People aren't allowed to sunbathe or bring towels, blankets, chairs, coolers and grills. No organized group activities, from picnics to sporting events, are allowed.
City golf courses have also been reopened for normal hours, with the same physical distancing guidelines.
---
BY THE NUMBERS: CORONAVIRUS — FRIDAY EVENING EDITION
April 17, 2020
By NSF Staff
TALLAHASSEE — The Florida Department of Health released updated numbers Friday evening about the coronavirus in the state. Here are some takeaways:
— 24,753: Total number of cases.
— 634: Increase in cases from a Friday morning count.
— 726: Deaths of Florida residents.
— 3,649: Florida residents hospitalized.
— 1,609: Cases involving residents or staff members of long-term care facilities.
— 94: Increase in long-term care cases from a Friday morning count.
— 157: Deaths involving residents or staff members of long-term care facilities.
— 16: Increase in long-term care deaths from a Friday morning count.
— 21.6: Percentage of deaths linked to long-term care facilities.
— 11: Long-term care deaths in Manatee County, the largest amount outside of Miami-Dade, Broward and Palm Beach counties.
— 1,158: Overall cases in Orange County, the largest amount outside of Miami-Dade, Broward and Palm Beach counties.
— 924: Cases in Hillsborough County, the fifth-largest total in the state.
Source: Florida Department of Health