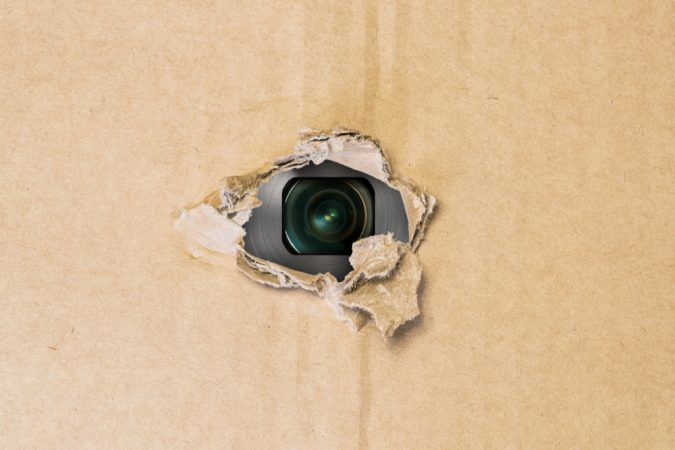 Inweekly received the investigative report on the  bugging of a conference room adjacent to Escambia County Administrator Janice Gilley's office in the Ernie Lee Magaha Building – seven weeks after we broke the story.
On Aug. 7, FDLE found a Vivitar Versa Magnetic Camera – sold by WalMart – inside a fake plant in the conference room. The camera was turned on and appeared to be recording when it was located. However, the camera's micro SD card was empty. No other such devices were located during the K9 sweep.
According to the report, the camera is sold at Wal Mart stores (appearing to be exclusively online) and connects wirelessly to a phone or device when it is recording. After review of the Vivitar Versa camera, FDLE placed it back in the fake plant to attempt to capture someone retrieving the camera.
An in-depth electronic sweep was also conducted by a team, and no further suspicious devices were found.
On Sept. 15, FDLE special agent Stephanie Cassidy and ESD K9 Maple performed another search, and  no suspicious electronics were located.
The State Attorney's Office subpoenaed Wal Mart regarding online orders of Vivitar Versa cameras in Florida. On Sept. 29, SA Cassidy received the subpoena results from Wal Mart. Three Florida customers were listed as purchasing Vivitar Versa cameras online between February 1, 2020 and August 1, 2020. No customer was linked to the undisclosed business or any of their employees.
FDLE ended the report with "no further action is necessary."
Read Case_PE-75-0326-IR_3_Redacted