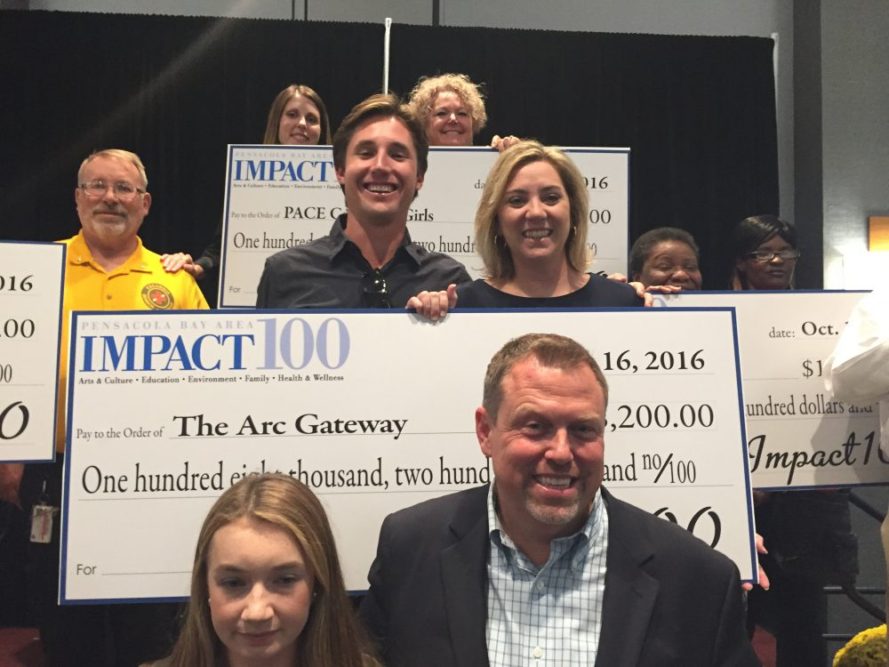 On Oct. 13, IMPACT 100 Pensacola Bay Area will award a total of $1,166,000 in project grants of $106,000 each to 11 nonprofit organizations serving Escambia and Santa Rosa Counties.
To assist in preparing area nonprofit organizations to apply for a grant, IMPACT 100 is pleased to announce their annual Nonprofit Workshop. This workshop is open to all area nonprofit organizations who wish to learn about the 2019 grant process for IMPACT 100, get tips for writing a successful grant, and be inspired to create a winning project for the 16th year of giving.  
The workshop will be held on Tuesday, April 16, from 9 a.m.–12:15 p.m. at the Brownsville Community Center, 3200 W. DeSoto Street.
Pre-registration is required and can be done online at https://impact100pensacola.org/grant-info/nonprofits-workshop. Check-in begins at 8:30 a.m. 
Karin Cox, Senior Executive Vice President and Chief Creative Officer of Hartsook Companies, author, nonprofit consultant, national speaker, and child abuse prevention spokesperson will serve as the keynote speaker for this event, which is sponsored in partnership with the Pensacola News Journal.
"Grant Me the Money: Define, Prepare, Apply & Award," is the focus of Cox's presentation, drawing on her extensive experience in assisting nonprofit organizations in raising millions of dollars. She will share tips, techniques and best practices for effectively participating in a grant cycle from beginning to end. 
The workshop will also include information regarding the IMPACT 100 grant application process for 2019 with a review of all required forms and instructions for digital grant submissions. A panel discussion with board members, previous grant recipients, and a construction consultant will cap this event.
Following the workshop, attendees are invited to stay for a Nonprofit Social from 12:30-2 p.m. During the social, IMPACT 100 board members will facilitate small group discussion among the event attendees and offer an opportunity for participant networking. Lunch will be provided.
All nonprofits are encouraged to attend both events. Space is limited, and registration is required for the Nonprofit Workshop and/or Social.
Nonprofits may register by April 12 through the IMPACT 100 website https://impact100pensacola.org/grant-info/nonprofits-workshop.
Letters of Intent to Apply for a grant are due by noon on April 30, 2019. A Letter of Intent (LOI) must be submitted in order to apply for a grant; however, submitting an LOI does not obligate an organization to submit a grant application. Grant applications must be submitted by noon on June 12.
Additional information is available on the IMPACT 100 website at www.impact100pensacola.org.