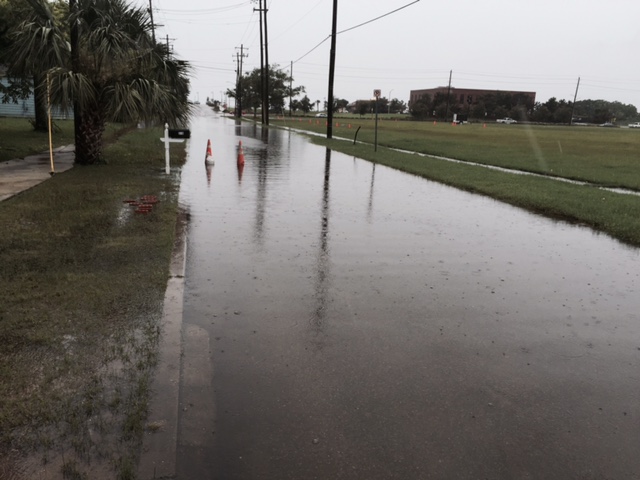 Dr. Gloria Horning's street has flooded. She lives in the 300 block of Devilliers Street, south of the Government Street Stormwater Pond, east of the former site of ECUA Sewage Treatment Plant, and only one block away from Pensacola City Hall.
According Pensacola City Councilwoman Sherri Myers, Dr. Horning, who has been critical of the stormwater pond in her neighborhoods, called the City of Pensacola 3-1-1 service before 8 a.m. today to inform them of the flooding.
At 12:48 pm, Myers sent a photo of the flooding to City Administrator Eric Olson:
From: Sherri Myers
Subject: Flooding 300 block of deViellers
Date: June 21, 2017 at 12:47:10 PM CDT
To: Eric Olson

I don't see any notice so. An elderly woman is stranded when her car stalled in it. Can the city close this block?
A few minutes ago, City Public Works truck toured the area and the driver told Myers that he was evaluating the flooding.