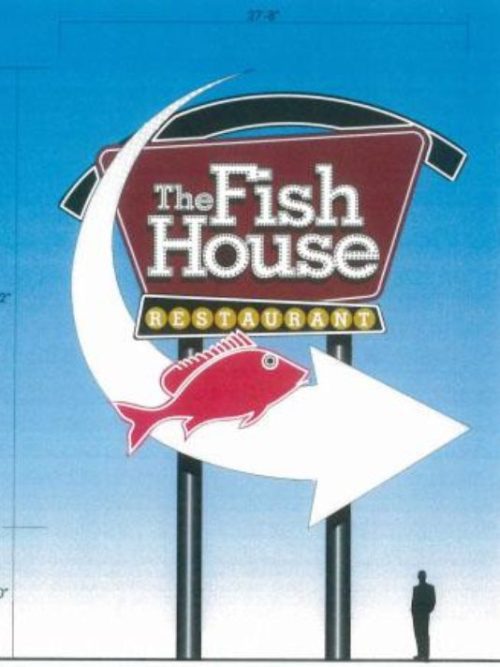 Chef Jason Perry from The Fish House in Pensacola, along with 11 other chefs from across the country, will compete in the 2017 Great American Seafood Cook-Off that will be held at the Ernest Morial Convention Center Aug. 5, at 11:30 a.m., in front of a live audience and panel of nationally-acclaimed judges.
"It's a natural fit to host America's seafood competition here in New Orleans because seafood is at the core of so much of our way of life here in Louisiana," said Louisiana Lt. Gov. Billy Nungesser. "We're eager to welcome chefs from across the nation, including Pensacola's own Chef Perry, as they duke it out with their best seafood dishes that showcase delicious and healthy domestic seafood using their culinary creativity."
During the competition, each chef will prepare a dish that highlights the use of domestic seafood while interacting with a live audience, celebrity hosts and the "chef ref" Chris Sherrill from Flora-Bama, who was a participant in 2016. Each dish will be presented to a panel of nationally known judges, who will score based on presentation, creativity, composition, craftsmanship and flavor. In its 14th year, the 2017 Great American Seafood Cook-Off continues to promote the quality and variety of domestic seafood.
To be eligible to compete in the event, chefs must either hold the current title of King or Queen of Seafood or be appointed by the lieutenant governor of their respective state.
Chef Jason Perry is a native of Georgia, but has called Pensacola home since 1995. Chef Perry began his tenure at Jackson's Steakhouse in October of 2006, and his talents quickly propelled him to Chef de Cuisine at the ripe age of 21. For the past 10 years, he has honed his skills through the Great Southern Restaurants kitchens as a Chef de Cuisine at both The Fish House and Jackson's Steakhouse, both located in Downtown Pensacola.
Additionally, Chef Perry has been a guest chef on Coastal Cooking, presented Chef demonstrations at the Pensacola Seafood Festival, worked with Chef John Besh at the 2015 WSRE/PBS event dinner and was voted "Best of the Coast" 2011 runner-up for best up-and-coming chef.
He has qualified and competed in the Seafood Category of the 2016 World Food Championships (WFC) held in Orange Beach, Alabama, and has since qualified for 2017 WFC in the Recipe Category after receiving People's Choice at the Grit & Game Wild Game Cook-Off. Chef Perry enjoys playing soccer, stand-up paddle boarding, golfing and spending time with his wife Jessie and three daughters.
The full list of competitors includes:
Chef Brody Olive, Alabama (Voyager's Restaurant at Perdido Beach Resort)
Chef Lionel Udippa, Alaska (SALT)
Chef Jason Perry, Florida (The Fish House)
Chef Ryan Nelson, Indiana (Late Harvest)
Chef Bonnie Breaux, Louisiana (The St. John Restaurant)
Chef Kyle McClelland, Massachusetts (Saltie Girl)
Chef David Dickensauge, Mississippi (Corks & Cleaver Wine Bistro)
Chef Amber DiGiovanni, Missouri (Cookbook author and culinary teacher)
Chef Jay Smith, New Hampshire (Copper Door)
Chef Mark Quinones, New Mexico (MAS Tapas y Vino)
Chef Ryan Coffindaffer, South Carolina (The Alisa Pub)
Chef Joe Cervantez, Texas (Brennan's of Houston)
Meet the judges:
Monti Carlo – Food Network Personality
Steve Green – Founder and CEO of #FoodieChats
Chef Brian Landry – Borgne in New Orleans, LA
David Mezz – Deputy Editor of Garden & Gun magazine
Chef Brian West – Smoke: The Restaurant in San Antonio, TX
Meet the hosts:
Chef Cory Bahr – Celebrity chef and finalist on season 13 of "The Next Food Network Star"
Chef Rusty Hamlin – Executive chef for Zac Brown Band and finalist on season 13 of "The Next Food Network Star"
Paul Murphy – WWL-TV (CBS) in New Orleans, LA
Meet the Chef Ref:
Chef Chris Sherrill – former GASCO competitor, Flora Bama Yacht Club, Perdido Key, FL