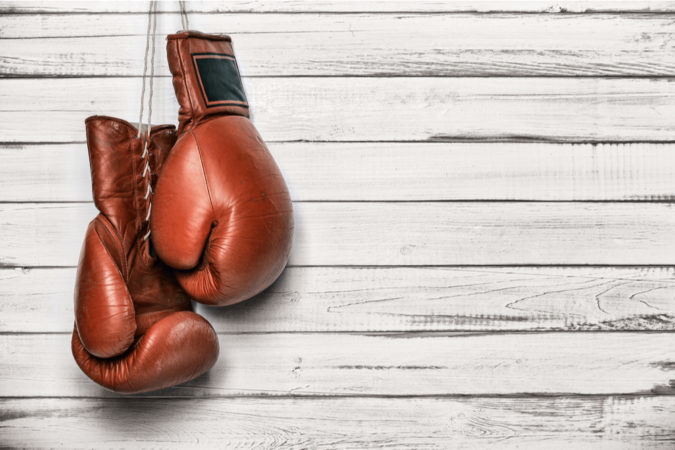 Inweekly reached out to Mayor Grover Robinson after he announced that he has gone into self-quarantine after his son tested positive for the COVID-19 virus. He and his staff are trying out how he can still do updates for the public and media.
"We felt those were important to the community," texted the mayor.
"I did not plan on getting knocked out so quickly," said Mayor Robinson. "I am confident in the city team to handle (everything), but I'm not ready to leave the fight yet."
---
What We Didn't Want to Hear
Escambia County has its first COVID- 19 case involving a resident or staff member of a long-term care facility, according to the latest report from DOH. Earlier this week, Baptist CEO Mark Faulkner told Inweekly that our hospitalizations had been low because the virus had not gotten into our nursing homes.
DOH also reported that of the 13,803 tests performed on April 2, there were 1,505 positive results, or 11%.
---
State Attorney's Office has a case, too
The Office of the State Attorney announced today that an employee of the Pensacola office has tested positive for the Covid-19 virus. That employee has been sent home and will not return until being medically cleared.
As a result of the positive test, the office has contacted the Florida Department of Health and are following all recommended procedures. Any employee who has been in close contact with the individual who tested positive will be out of the office for 14 days or until medically cleared. All areas of the office have been deep cleaned and individual's work area cordoned off for 72 hours.
The employee who tested positive is a non-courtroom employee and has had little or no contact with any agencies outside the State Attorney's Office. This situation will not affect the ability of our office to perform the duties of our office. No further information will be provided.
---
ECUA Sanitation Collection Volumes Heavy; Some Collections Running Behind Schedule
During this time of year, yard waste levels are extraordinarily heavy as residents take advantage of longer days and seasonable weather to spruce up their yards, especially on weekends.  This year, with so many residents working from home and students out of school due to the COVID-19 pandemic, we are also experiencing very high levels of household garbage, recyclables, and bulk waste items. These elevated levels mean our trucks fill up faster and need to make more trips to the landfill, taking more time to complete their route.
As a result, some collections are currently running approximately half-a-day behind schedule.  If any waste collections are missed, it is likely that the truck did not finish its daily route.  Be assured that the truck will complete its route the next day.  In Escambia County, all collections will completed by Saturday.  Collections in Santa Rosa County will be caught up by Wednesday and Saturday.  If a collection has not been completed within these time parameters, customers are asked to contact the ECUA Customer Service Department at 476-0480.  We appreciate our customers' understanding as we work through the issues that arise due to the COVID-19 pandemic and the greater-than normal springtime yard waste volumes.
---
The News Service of Florida's take on this morning's COVID-19 stats:
BY THE NUMBERS: CORONAVIRUS — FRIDAY LUNCH EDITION
TALLAHASSEE — The Florida Department of Health released updated numbers Friday morning about the coronavirus in the state. Here are some takeaways:
— 9,585: Total number of cases.
— 577: Increase in cases from a Thursday evening count.
— 163: Deaths of Florida residents.
— 19: Increase in deaths from a Thursday evening count.
— 143: Cases involving residents or staff members of long-term care facilities.
— 12: Increase in cases in long-term care facilities from a Thursday evening count.
— 32: Cases in Broward County long-term care facilities, the largest amount in the state.
— 21: Number of counties where cases have been confirmed in long-term-care facilities.
— 86: Percentage of deaths involving people age 65 or older.
— 5: Percentage of deaths involving people under age 55.
— 1,215: Florida residents hospitalized.
Source: Florida Department of Health
---
Everman's Update
Thank you for allowing us to serve you during these unprecedented times. We'd like to share an update on how our co-op is responding to the public health crisis, out of abundance of caution and in accordance with recommendations from local, national and industry authorities.
As the COVID-19 situation continues to develop, please know your co-op is closely monitoring the situation and taking precautions for the health of our shoppers and staff. We are regularly checking for updates from local, state and national public health authorities to serve you better during this time.
We will revisit and update our plans as needed, while we continue ongoing monitoring of the situation. Please click the button below for a briefing on our response to the pandemic.
Garden Street Cafe is offering ready-to-eat pre-portioned hot bar selections during normal cafe hours.
We are not currently able to offer curbside pick-up or grocery delivery.
We kindly ask that you leave all reusables at home until further notice.
For questions specific to the co-op, email us: info@everman.org.
---
Pet Pantry New Hours
Due to the mandated state shutdown, the Pensacola Humane Society will be closed for adoptions for the next 30 days. However, our Pet Pantry, which provides dog and cat food for pet owners in need of temporary assistance, is still operating and donations are needed.
Every morning the front patio is filled with families needing dog and cat food, litter, and treats, and people continue to come in throughout the day. PHS anticipates the need will only continue to increase as we go deeper into the current crisis.
Donations of any brand of wet or dry cat, kitten, dog and puppy food, litter, and treats can be left on the front porch of 5 North Q Street, or the staff of PHS will be happy to meet you at your car and unload your donations for you.
The Pet Pantry provides the food at no cost to pet owners who come to the shelter andpresent an acceptable form of identification, such as a driver's license.
The Pet Pantry is open 10 am – 3 pm seven days a week at 5 Q Street, Pensacola 32505.