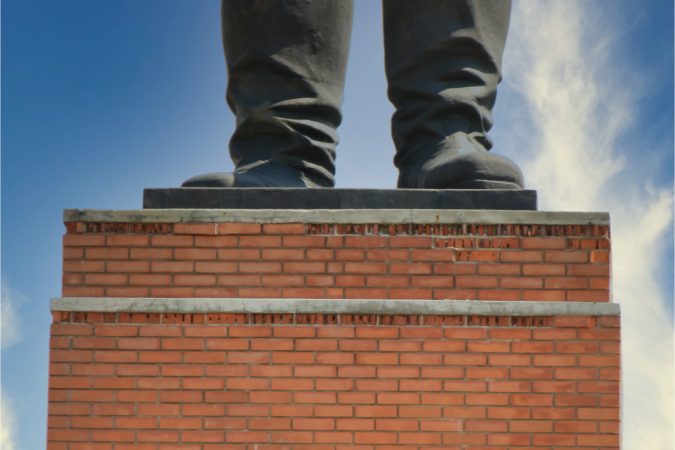 The New Orleans City Council is considering a recommendation to rename 37 streets, parks and public spaces honoring white supremacists after its Street Renaming Commission submitted its final report this week.
"…meaningful change occurs at the intersection of passion, pain, profit, and policy"
From the time it was formed by the New Orleans City Council on June 18, 2020, the primary responsibility of the City Council Street Renaming Commission (CCSRC) showed a commitment to stakeholder engagement – 12 commission meetings, nine neighborhood engagement sessions, and receiving a total of 1,244 public comment submissions (740 via committee meetings and 504 via nolaccsrc.org).
"In order for New Orleans to move forward toward a better future, we must first seek to understand and address the wrongs of our past," said CCSRC Chairman Karl J. Connor. "And while this report represents a historic first step, there is still much to be done and even more to be learned in order to ensure the racial healing owed to our great city. It has always been my experience that meaningful change occurs at the intersection of passion, pain, profit, and policy, and that is exactly where we find ourselves today."
The historic set of recommendations included in the report reflect the rich culture and history of New Orleans, exemplifying the City's ongoing commitment to serving all people irrespective of race, religion, gender, or sexual orientation. A final product as diverse and representative as the nine-member Commission itself, it will serve as a model for both local government officials and all elected leaders nationwide in their efforts to create more inclusive and equitable cities in the months and years to come.
While the ultimate decisions and next steps lie with the City Council, the recent renaming of Jefferson Davis Parkway in honor of Norman C Francis demonstrates its commitment to not only discussing but enacting these types of changes across the City of New Orleans. Upon being selected and confirmed, all recommended streets, parks, or places for renaming will be sent for review by the City Planning Commission (CPC) prior to coming up for a final vote of approval by the Council.
To view the final report of the New Orleans Street Renaming Commission in its entirety, click here.