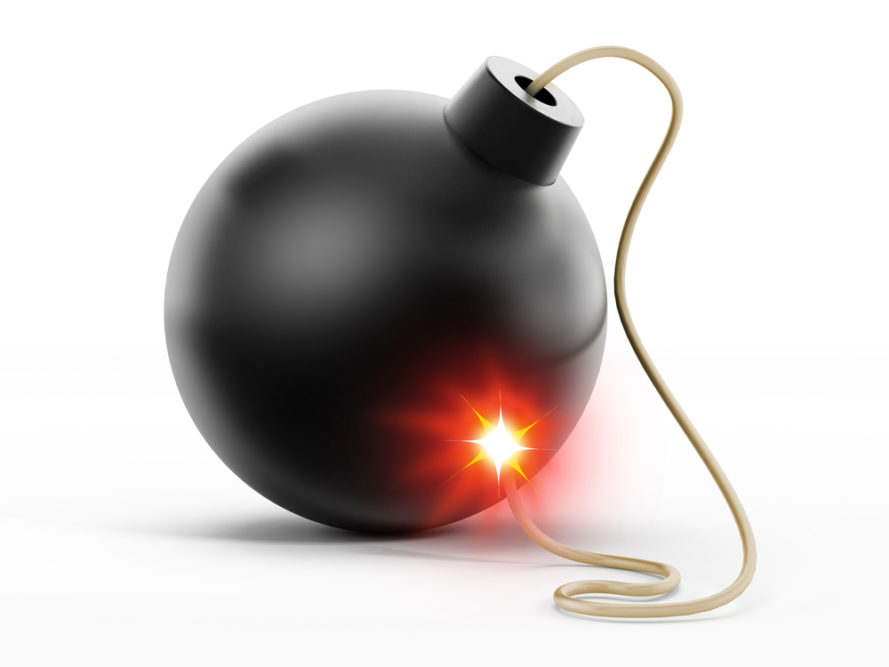 Through a public record request, Inweekly received the personnel folder of Chief Human Resources Officer Ed Sisson. The folder contained 51 pages – changes of address, employment contract, certification renewal, annual review that he wrote for himself, memos from Mayor Hayward regarding pay raise and new job title, etc.
However, missing from the folder was a job application or resume. There were no notes on his job interview or who actually made the recommendation to Mayor Hayward to hire him as the Human Resource Administrator. There is no documentation regarding his prior jobs or reference checks with his previous bosses. Nothing that shows he was qualified to head up the HR department for the City of Pensacola's 700-plus employees.
The job offer is dated Jan. 10, 2014 and signed by former City Administrator Colleen Castille. She wrote, "You'll be asked to sign a contractual agreement with Mayor Hayward, who has approved your starting salary at $87,500 annually, paid bi-weekly." Read Sisson_Job_Offer.
Not having a job application violates the City of Pensacola Human Resource Manual: "Applications are required for all positions filled by a recruitment process and must be filed with Human Resources by the announced application deadline. Applications collect details regarding experience, training, education, and other pertinent information. Required documentation may be required with the application that provides proof of education, certification, veteran preference, etc. Applicants must attest to the truthfulness of all statements contained in the application; false statements or misrepresentation is cause for denying employment or for discharge from city employment at any time after being employed."
The manual also states, "Prior to employment or appointment to a position, appropriate background and reference checks will be completed in accordance with city policy."
Last summer, Chief Operations Officer Tamara Fountain resigned after Mayor Hayward went on a local television to tout how her education qualified her for the COO position. The mayor said about Fountain, "She's very qualified having an undergrad at Florida State and an MBA at the University of West Florida, so she understands government."
Inweekly and other media discovered that she had no job application or resume in her folder. She had taken courses at FSU, but didn't graduate. She later received an undergraduate degree from the University of West Florida, not a Masters. Fountain eventually gave the media a resume (TF Resume Redacted) that listed her accomplishments and duties while having worked for the city, but gave no prior work experience or references. After a two-week vacation, she announced her resignation.
Sisson replaced Sherrer Kuchera, who served as the city's HR Administrator for 25 years and as assistant HR Administrator for 17 years before then.
When Escambia County replaced its retiring HR administrator in 2012, a six-member selection committee reviewed more than 70 applicants. They chose Thomas Turner, who worked in Human Resources with the State of Iowa and was the Human Resource Director for the City of Des Moines for 14 years, from 1997 to 2011. He also had served as Vice President, Human Resources and Human Resources Director for several private sector organizations representing fields as diverse as finance, healthcare and an electric/natural gas utility.
Turner has a law degree with honors from Drake University Law School. His starting salary was $92,000 and has since increased to $105,577. He manages Human Resources for 1,727 employees.
Before being hired by Mayor Hayward, Sisson had never been an HR Director or Assistant HR Director in the public or private sector. He had spent two years as a Senior HR analyst with the Hillsborough County Civil Service Office, from Dec. 2011–Jan. 2014. From Oct. 2002-Oct. 2011, he worked with the City of Jacksonville starting as HR Analyst and ending as Operations Analyst. Sisson has a Bachelor's degree and did a semester or two on a Masters while he lived in Jacksonville.
Reporter Duwayne Escobedo spoke with Dane Petersen, Director of HR in Hillsborough County. He confirmed Sisson worked just over two years with the Hillsborough County Civil Service Office as a Chief Human Resource Analyst. His main duties there were taking job classifications, putting a salary range to the positions and helping write the job duties. He was paid $67,496 there.
Petersen said Sisson's job was "job duties and pay raises. It was confined to that."
Before working for Hillsborough County, Sisson worked for the City of Jacksonville. His final yearly salary as an Operations Analyst was $53,571.60.
Mayor Hayward gave Sisson a starting salary of $87,484.80 – $20K more than Hillsborough was paying him…and only $4,516 less than the starting pay for the more experienced Turner, who was handling more than twice the number of people.
A year later, Sisson was given a new job title and $12K raise. According to FY 2016 budget, he manages HR for 770 employees —nearly a thousand fewer individuals than Turner does for Escambia County.