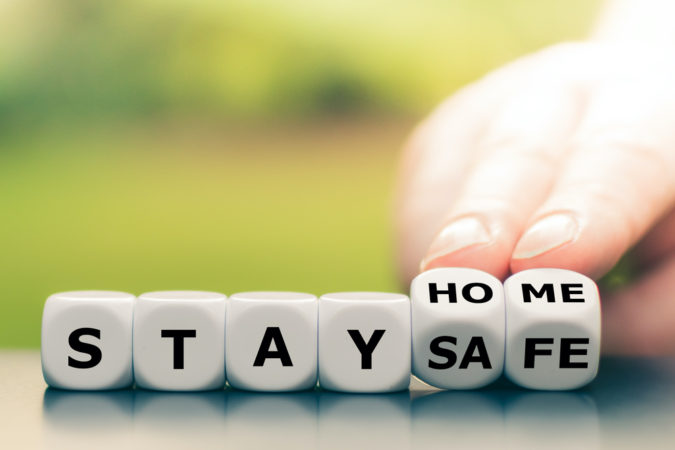 Inweekly scanned newspapers around the state to see how other communities that weren't already under stay-at-home orders have reacted Gov. Ron DeSantis' Safe-at-Home executive order. Many are much more proactive than Escambia County officials.
While the Escambia County Commissioners debated whether to close bingo parlors,the Pinellas County Commission unanimously passed an order to close thousands of businesses for 30 days that are not deemed essential in the coronavirus pandemic.The Pinellas board agreed to allow its county administrator and the sheriff to compile a list of categories to detail what businesses need to close. Inweekly will publish it when it's available.
The Brevard County Commission voted to block tourists and leisure travelers from staying in Brevard County effective 12:01 a.m. Friday, April 3 until the governor's executive stay-at-home order expires. Brevard County beaches remain open.
Beginning April 3, the cities of Cape Canaveral, Cocoa Beach, Satellite Beach, Indian Harbour Beach, Indialantic, and Melbourne Beach will be closed except for walking, jogging, biking, fishing, surfing and swimming until April 30, 2020.
Like Escambia County, Volusia County on Thursday closed its beaches.
Law Enforcement is more proactive in other parts of the state.
In Martin County, a special unit of the the Sheriff's Office — three deputies per shift, specially trained in COVID-19 response — will respond to violations of the statewide stay-at-home order. The Sewall's Point Police Department and Jupiter Island Public Safety Department will follow the lead of the Sheriff's Office.
Vero Beach police will begin enforcement with warnings to inform and educate people.
The Fort Pierce Police Department will be educating the public. Warnings would come next, but police will issue citations and notices to appear "only as a last resort."
Indian River County sheriff's deputies initially will issue warnings to violators of the order.
Sebastian police will carry copies of the governor's order to pass out to businesses which remain open.
The Manatee Board of County Commissioners will meet at 2 p.m. Friday to consider a proposed curfew to enforce restrictions imposed because of the coronavirus pandemic.
St. Johns County government officials announced Thursday that county closures would be extended through May 1. The closures include beaches, the St. Augustine Amphitheatre, the Ponte Vedra Concert Hall, all St. Johns County public libraries and county recreational programming.