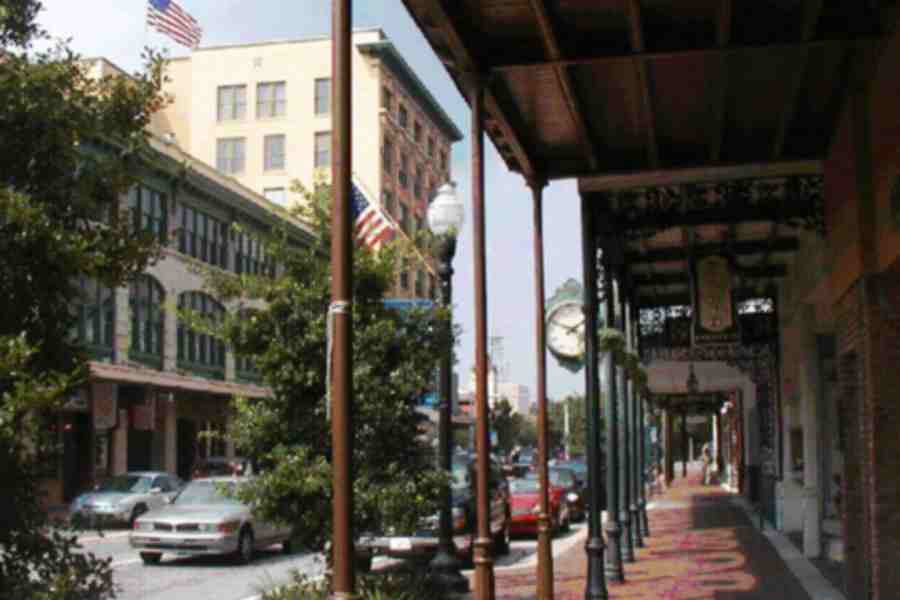 Press release: This weekend's Gallery Night is shaping up to be more than just a fun time for the entire family, it's also a good way to support a great cause.
In honor of Breast Cancer Awareness month, Gallery Night will "Paint Palafox Pink" with help from teams participating in the American Cancer Society's Making Strides Against Breast Cancer event and Sandy Sansing Nissan's Sign the Pink Car campaign.
But that's not all. The Downtown Improvement Board invites Gallery Night attendees to wear pink on Friday as a downtown-wide tribute to Breast Cancer Awareness.
The Making Strides teams have challenged Palafox merchants with a "Pink Window" decorating contest, which will be judged and prizes awarded for best decorations during the evening. Gallery Night revelers will be able to sign their name in support of breast cancer awareness – on a pink car provided by Sandy Sansing Nissan.
Local restaurants and bars are bringing the pink, too, with Tin Cow, Old Hickory Whiskey Bar, Wild Greg's Saloon, Hopjacks, and Blend Lounge offering up pink-themed cocktails. In addition, Terrezza Optical is offering 40% off of pink frames and Susan Campbell Jewelry is donating half of every pink stretch bracelet to the Metastatic Breast Cancer Network.
If good causes, writing on cars, and pink drinks isn't your thing, there's plenty more to keep you and your family entertained, from unicycling jugglers, motor scooter clubs, hot cars and cool music, sword-wielding knights, cheerleaders and dancers.
Local car club "Cars and Coffee" will display some of their members' high-octane automobiles (not for signing, mind you), while Scoot Pensacola will offer a lower horsepower but still Macklemore-ish cool chance to see some two-wheeled performance machines. For those who eschew multiple wheels, check out the Black-Tie Jugglers who will be tossing random things to themselves while on unicycles. Which, of course, only have one wheel….
Along with art vendors, galleries, and one-of-a-kind retailers, Gallery Night will also bring great music and performance art to downtown Pensacola.
This month the Society for Creative Anachronism (read: the awesome medieval sword fighters) will be donning full armor while they demonstrate their knightly skill. The Victory Performing Arts Academy will be showing off their latest dance moves, and Cheer Omega Junior Zeta will get you in the downtown spirit.
October's musical acts include the easy sounds of Samantha La Porta, the blues-rock of Local Mullet, and the pre-teens bringing the get-down to downtown, Pelican 212.
The best part of all? Gallery Night is a family-friendly, free event, hosted by the Downtown Improvement Board from 5pm to 9pm. Sponsored by Stella Artois (distributed by the Lewis Bear Company), Yellow Cab of Pensacola, and Sandy Sansing Nissan.