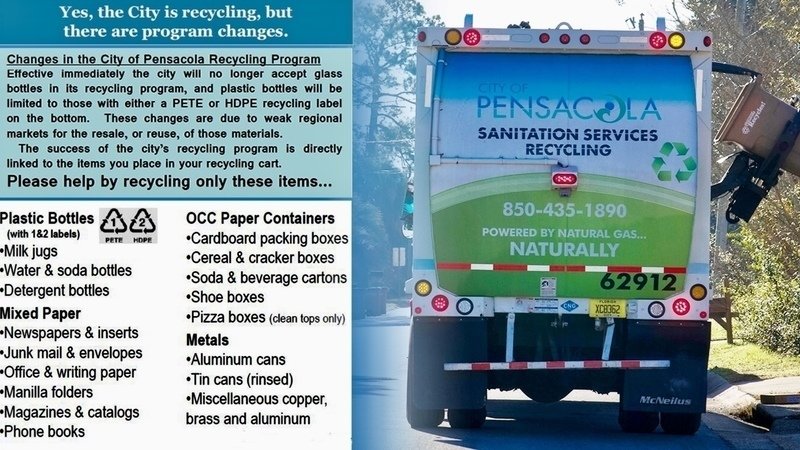 A petition has been launched on change.org regarding City Administrator Eric Olson's decision to halt processing of the city's recyclables last September without informing the public of his decision until last month. Read petition.
The petition was launched by Teresa Hill, who recently led the petition drive for Taco Bell to take into consideration the East Hill neighborhood when it builds its new store on the corner of Cervantes Street and 12th Avenue.
Hill believes Olson violated the City of Pensacola's Code of Ethics by: "Impeding the efficiency or economy of the City of Pensacola government, and adversely affecting the confidence of the public in the integrity of the City of Pensacola."
The signers of this petition recommend the following actions to be taken:
* For City Council to launch an investigation of any and all city officials who knowingly withheld recycling information from the public, and once determined, to sponsor a vote of no confidence;
* For the Mayor of Pensacola or other governing bodies to appropriately discipline any city employee who withheld public information about recycling services;
* For The City of Pensacola to assess appropriate penalties and/or fines, to any employees knowingly involved in the cover-up, as outlined in the 2016 Florida Statutes. (Part III Code of Ethics for Public Officers & Employees, Section 112.317, "Penalties.")
* To issue a public apology to the people of Pensacola for intentionally misleading us for months.