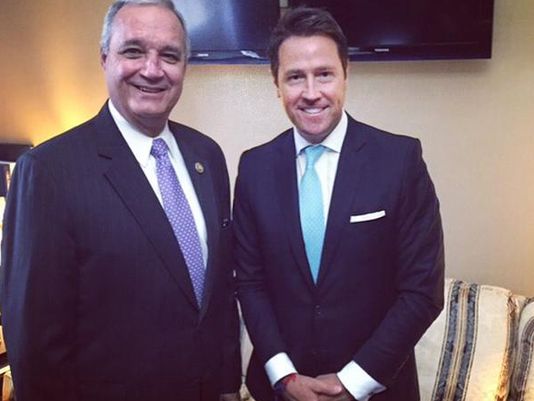 Congressman David Jolly called into "Pensacola Speaks" yesterday to praise his colleague Jeff Miller, who announced his retirement from Congress Thursday morning.
"Obviously this is a bitter sweet day knowing that Jeff and Vicky have made the decision that's clearly right for them but is a loss to the Congressional Delegation, Florida and Escambia County," said Jolly.
He said Miller's legacy is primary in the veterans affairs arena, where the Congressman Miller has chaired the House Veterans Affairs subcommittee since 2011.
"At a time when the nation faced a crisis in the VA heath care system it was Jeff's leadership that helped guide the Congress, and helped guide the country through that. That will forever be Jeff's legacy," said Jolly.
Rep. Miller has received kudos from Pensacola Mayor Ashton Hayward whose communications office issued this statement Thursday afternoon:
An and I extend our heartfelt appreciation to our dear friend Congressman Miller for his service and dedication to Florida's 1st district. He exemplified great leadership long before I was Mayor. I have come to value our friendship and his important role in our government, particularly through his service as Chairman of the House Committee on Veterans' Affairs, his assistance in the recovery of the Deepwater Horizon disaster affecting the Gulf Coast and passage of the RESTORE Act.

I am grateful for his commitment he has shown to Northwest Florida for more than 15 years. His steadfast leadership to the "Western gate to the Sunshine State" has been admirable.

I wish he and Vicki the very best in all of their future endeavors.
"Morning Joe" host Joe Scarborough, who served as our Congressman from 1995-2001, tweeted:
Jeff Miller, thank you for fighting for Northwest Florida and the vets! I'm proud to call you my friend.