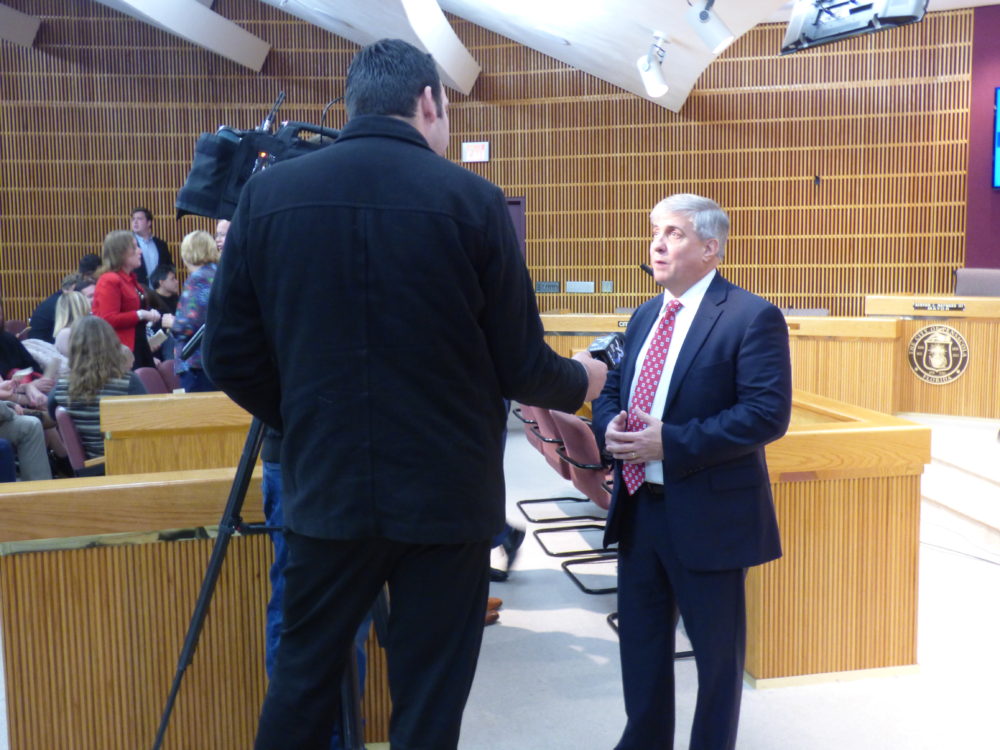 At this morning's press conference, Mayor Grover Robinson commented on his administration's effort to have open lines of communications with the Pensacola City Council.
Last week, Councilman P.C. Wu remarked at workshop that the Hayward administration had shut out Council Executive Don Kraher from staff meetings, leaving most of the council members in the dark about the mayor's initiatives for the past three years.
"We have been open and tried to meet with council members," said Robinson, citing his meeting with members concerning his appointment of Susan Woolf to be the city attorney.
City Administrator Chris Holley said, "Don attended last week's department head meeting, where questions were answered and we talked about the sequencing of (agenda) items."
He added, "We have encouraged council members to talk with staff if they have any questions on items."
Kraher praised the mayor and Holley for their openness. He said he has encouraged council members to go through him when they have questions of staff.
"That way I can share information with all council members so they all have the same knowledge base," said the council executive.
---
Mayor Robinson was asked about the discrepancy between an October 2017 Facebook post stating the Pensacola Police Department was fully staffed and recent announcements PPD was short 30 officers.
Pensacola Police Cheif Tommi Lyter explained that in October 2017 the department was operationally 30 officers short, but administratively it was fully staffed when the cadets and other trainees were taken into account.
"On Dec. 31 (2018), we added 13 full-time officers," said Chief Lyter. "Another 13 officers will be added in March."
Mayor Robinson said that he campaigned on truth and the Facebook post was misleading. He said, "We will be more direct in the future."