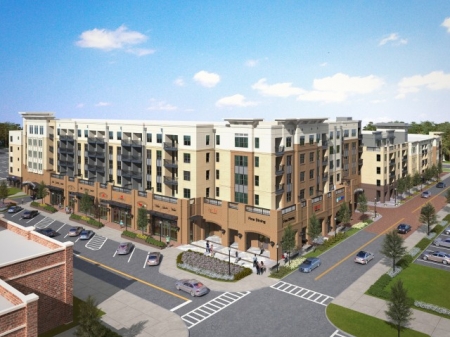 Studer Properties has been eager to fill the first-floor commercial spaces in its Southtowne Apartments and the mixed-use office space across the street located on the corner of Jefferson and Intedencia Streets in downtown Pensacola, according to Quint Studer.
"There will be three restaurants," he said on "Pensacola Speaks" last Thursday. "One of them is a currently established restaurant that does pretty well, but it's in a tough location in Pensacola, so it's moving down there. There's another one that's in Gulf Breeze."
Both signed leases to be part of Southtowne. The third eatery is brand new concept being proposed by an established local restaurant group that hasn't signed a lease agreement but is expected to be on the first floor of the mixed office building being built next to the Bear Levin Studer Family YMC.
Studer said that the Baptist Health Care has leased the corner of Intendencia and Tarragona streets. Other tenants include a pharmacy, small grocery, a ladies' clothing store, and a second Bodacious Brew location.
"Southtowne is going to be a great little neighborhood," said Studer.