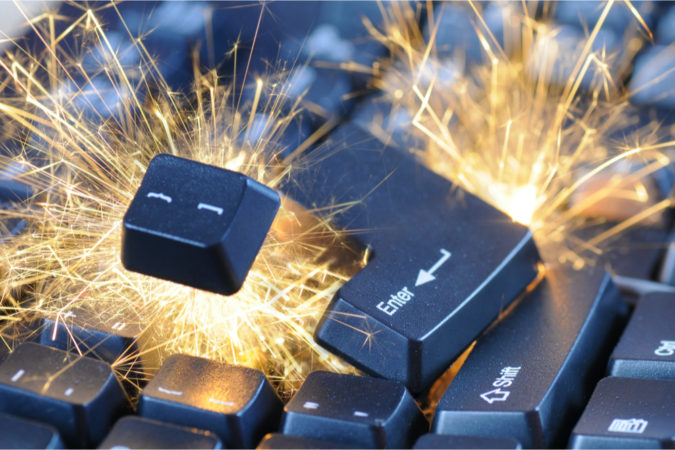 The corrections chief for Escambia County says he found no COVID issues in Dorm 2 of the county's work release facility, except for one complaint of sinus congestion.
Inweekly received a letter signed by 53 female prisoners who complained that seven inmates in their dorm exhibited COVID-19 symptoms and the nurse had refused to test them.
After reading the letter, Commissioner Lumon May told Inweekly that he has asked the county administrator on multiple occasions to test all the inmates.
"I have repeatedly asked Ms. Gilley to test everyone in corrections," he said, "and she keeps coming up with excuses, even though the CARES Act will pay for the testing. I will continue to insist on the testing."
Escambia County has received has received $14.3 million of CARES (Coronavirus Aid, Relief and Economic Security) Act funds  and has another $43 million on the way before the end of the year.
We sent the letter from the female prisoners to the county for a response.
"Daily, the medical staff assesses the inmates and conducts 'sick call,'" wrote Laura Coale, the director for communications and public information. "Medical staff have assessed these inmates and determined at this time they do not present COVID-19 symptoms; however, an RN and Nurse Practitioner have been sent again to assess this group."
Coale added that the medical staff is  following CDC guidelines and the direction of the Florida Department of Health in Escambia regarding COVID-19 isolation and testing as was written in the letter.
"If an inmate is determined to be symptomatic by medical staff, they will be tested," said the PIO.
She said the county was "in conference" with the Florida Department of Health last week, "which included a state-level visit to the jail by an infectious disease control specialist and a follow-up call with local FDOH Administration to validate protocols are properly managed and executed."
Coale said, "The health and safety of the employees and inmates continue to be our priority during this global pandemic."
When Inweekly followed up for clarification, Corrections Chief Powell weighed in.
"I have just returned from WR2 dorm," he wrote in an email. "There is no one in that dorm that is febrile, and only one currently who complains of sinus congestion."
"Febrile" means having or showing the symptoms of a fever.
"At this time, there is no clinical indication that COVID is currently in WR2," Powell continued. "There is no indication that anyone needs testing at this time."
He added, "If a patient does present symptomatic, they will be brought to the INF and the ARNP can determine the plan of care at that time."
Last week, we reported that several inmates and their attorneys have complained about the sanitary conditions of the jail.
On Friday, July 17, Inweekly heard  some correction officers have discouraged prisoners from being tested for COVID-19. A parent wrote, "Guards are telling inmates that testing for COVID really hurts and that they really do not want it."
As of yesterday, the county has only tested 189 of its estimated 1,400 inmates – positivity rate has been 71%.
Only six inmates have been tested since Friday,  July 17, according to the county's daily updates.