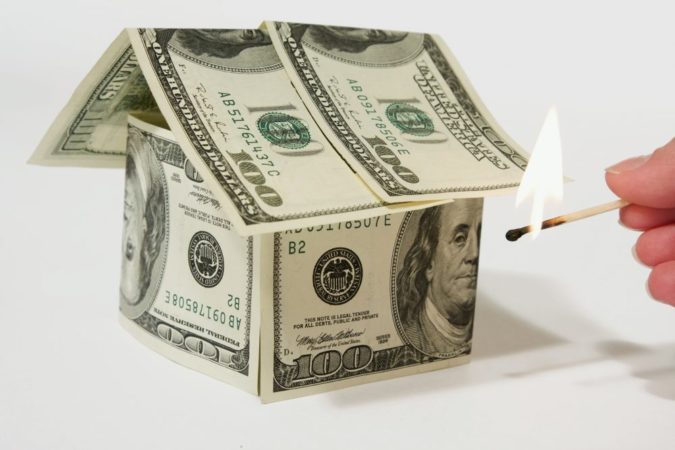 Marcus May, the founder and owner of the Newpoint Education Partners charter schools in Escambia and six other Florida counties, and Steven Kunkemoeller, owner of School Warehouse, Inc. and Red Ignition, Inc., were charged this morning with racketeering and organized fraud in connection with fraudulent schemes involving public charter schools.
Inweekly first broke this story in March 2015 when it reported on possible grade-tampering and missing funds at Escambia County's Newpoint Academy and Newpoint High School.
The charges were filed by State Attorney Bill Eddins and the Office of Statewide Prosecution. The State's case stemmed from an investigation by State Attorney Bill Eddins and the Escambia County School District that was launched after our reports. The school board later canceled the schools' contracts. Newpoint Education Partners closed the two middle and high schools and its Five Flags Academy, which taught elementary school students.
The alleged scheme involved Newpoint-managed charter schools in Escambia, Bay, Broward, Duval, Hillsborough, Holmes and Pinellas counties. According to court documents, Marcus May obtained more than a $1 million of public funds from a pattern of thefts from the Florida Department of Education, six school districts, and 15 Newpoint charter schools.
The documents also allege that May used the proceeds to establish or operate multiple Florida and Ohio LLCs, which he used to acquire residential and business properties in Florida and Ohio.
In May 2016, an Escambia County Grand Jury indicted three entities—Newpoint Education Partners LLC, School Warehouse, Inc. and Red Ignition, Inc. for committing aggravated white collar crime, grand theft, and money laundering, related to the theft of public education funds and charter school grant funds received by Newpoint's Escambia County charter schools for furniture, computers, equipment and services.
Further investigation uncovered, according to the affidavit, a similar pattern of schemes at other charter schools run by Newpoint around the state, many of which Inweekly reported two years ago.
The schemes were allegedly instigated by Marcus May in concert with Steven Kunkemoeller. May solicited Florida charter school agreements with school districts by falsely representing that Newpoint had been successfully running schools in Ohio using its "state of the art technology and innovative proven education methods."
May created charter boards for each school and filled them with people with little experience in running a school. He received a management contract to manage the schools for 18 percent of FEFP revenue and reimbursement for expenses incurred on behalf of the schools.
The schools opened bank accounts, leased facilities, hired staff and contracted with vendors selected by May for bookkeeping, auditing, and legal services. May had side relationships with many of the vendors. As required by law, the charter school boards had member authorized as signers on the bank accounts, but they did not have access to withdraw funds.
The bookkeeping company hired by May swept all bank accounts weekly to Newpoint Partners' accounts, leaving only about $1,000 in the school account. The funds were commingled and spent on items outside the school districts that provided the charter schools the funds.
From 2007-2016, the 15 Newpoint-managed charter schools opened in Florida received more than $57 million of public funds for the State of Florida and the school districts of Escambia, Duval, Pinellas, Hillsborough, Bay, and Broward counties. The investigation found that May used his control over the schools' finances to obtain more than $1 million of public funds, apart from his 18-percent management fee.
He also allegedly had undisclosed ownership or financial interest, or an agreement to kick back part of the sales proceeds with the schools' vendors. Many of the vendors selected by May appeared to have been created solely to do business with the Newpoint-managed charter schools.
The price of products, such as computers, were allegedly marked up when they passed through May's companies to the schools.
For example, Apex Learning, a Washington company selected to provide an online curriculum, was paid an "elevated" price negotiated by May, who, in turn, was paid a rebate of $229,756 on services provided in Bay, Duval, Escambia and Pinellas counties.
Newpoint Partners charged the students $19-$25 for the polo shirts that were part of the school uniforms. Newpoint only paid $11-$12 for them.
Many of the items purchased for specific schools were re-directed to other Newpoint-managed schools. The Newpoint schools in Escambia County paid School Warehouse $152,000 for 160 refurbished iPads (a markup of 115%). The district audit only found 51 of the 160 iPads (32%) at the schools. Investigators later found 47 of the missing iPads at Newpoint schools in Bay County.
The investigation also found that May overestimated the enrollments of his charter schools to receive more funds from the Charter School Program. In 2011, he estimated that Newpoint would have 225 students and received $325,000.00 Its actual enrollment was 72 students.
Overpayments are required to be reimbursed upon reconciliation of the enrollment. However, no reconciliation was ever made, and no funds were reimbursed to the district.
From 2010-2014, Marcus May directed, according to the affidavit, for the bookkeeping vendor to pay $150,000 in so-called lease payments, his wife's salary, and reimbursement for expenses, such as restaurant tabs and massages.
Apparently, May even took the collections for student lunches and the school's "store" for his personal use. The funds were deposit into a non-school account owned by Newpoint but was not on the corporation's books. The funds paid for a jet ski, country club dues and a down payment on a Toyota.
Read: Filing. If you have any information that may help with the state attorney's investigation of the Newpoint charter schools, please contact Assistant State Attorney Russ Edgar at 850-595-4283.
Inweekly articles:
Apr 8, 2015 –

Newpoint Education Partners manages 10 charter schools in Florida. Its Pensacola high school was the only one that an A. Four had F grades, …
---
May 6, 2015 –

A year ago, a Newpoint employee called the office of the Escambia Superintendent of Schools Malcolm Thomas. She knew the call might get ..
---
May 27, 2015 –
The Escambia County School Board voted on May 19 to terminate the charter contracts of
Newpoint
Pensacola High and
Newpoint
Academy, …
---
Jun 10, 2015 –

21st Century Academy of Pensacola is the non-profit that was set up by NewpointEducation Partners (NEP), the management company that …
---
Jun 10, 2015 –

NC investigates NEP The North Carolina State Board of Education has voted to temporarily put the brakes on allowing Newpoint Education …
---
May 11, 2016 –

Newpoint and three of its vendors-School Warehouse, Red Ignition and Epiphany-were charged with fraudulently billing the local charter …
---
Rick's Blog posts:
Jun 23, 2015 –

WJHG TV reports that Carla Lovett, vice president of Curriculum for Newpoint Education Partners and Cambridge Education Group, has …
---
Registered agent for Newpoint Education Partners resigned, opens up window to the NEP labyrinth. May 10, 2016. Documents filed with the Florida Department …
---
Mar 31, 2015 –

According to its audited financial reports, Newpoint High School's expenses exceeded its revenues by $59,994. It lost $81,223 last year.
---
Pensacola Speaks today – latest developments on Newpoint Education Partners. June 4, 2015. Radio 90. Is the charter school empire built by Marcus May …
Jun 22, 2015 –

When School Superintendent Malcolm Thomas recommended that Escambia County School Board terminate the contracts for Newpoint …
---
Apr 30, 2015 –

Newpoint High School is under investigation after we reported in March that whistleblowers came forward with allegations of grade tampering.
---
May 13, 2015 –

School Board member Jeff Bergosh has issued a statement on the Newpoint issue. Last Friday, Superintendent Malcolm Thomas …
---
May 20, 2016 –

Colleen Wright has been investigating Newpoint Education Partners' charter schools for months. The Pinellas County School Board voted …
---
May 17, 2016 –

The students of the three Newpoint Education Partners' charter schools that were shut down last year have begun calling themselves …